Integrating Cloud Services
Get familiar with the integration points provided by the platform and the step-by-step procedures for integrating your applications into the APS ecosystem by reading this series of documents.
To integrate an application, develop an APS application that is entirely or partially shipped as an APS package. In the simplest case, if we omit the UX (User eXperience) design process, APS application development consists of the following steps: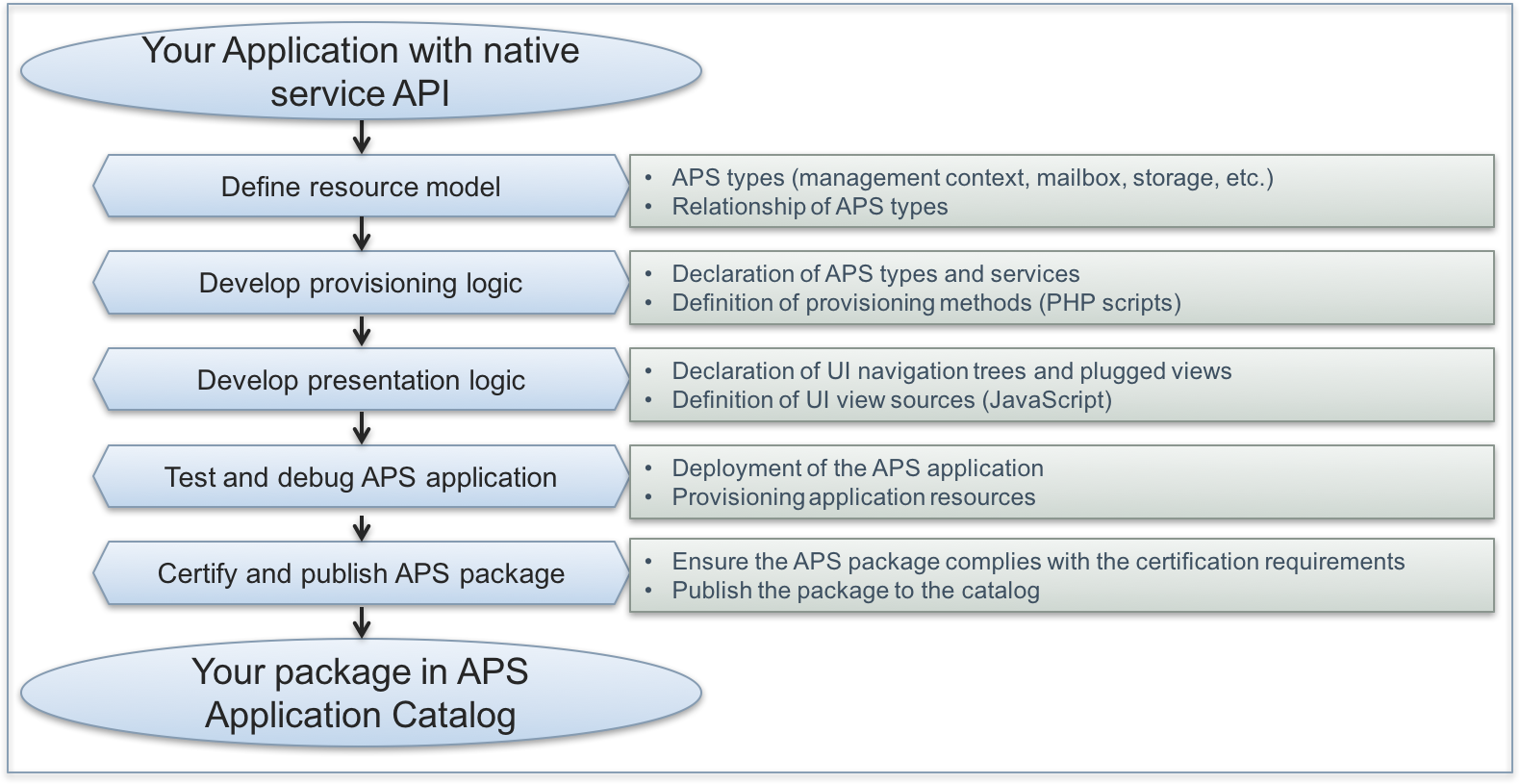 Pay attention to the following key points of the development process:
If you are new to integrating cloud services to the APS ecosystem, go subsequently through the following steps.
Get familiar with the development process following the simple Get Started hands-on demo project. It will walk you through the steps of setting your APS development environment as well as all steps of developing and testing an APS application. After completing the demo project, you will be confident in the specifics of the APS application life cycle.

Study the integration points the platform exposes on the APS bus and learn how to use them by following the more complex how-to demo processes as explained in the Integration Procedures.
Then, you can come back to the Integration Procedures each time you need to identify a platform integration point to use in your project and follow the corresponding how-to integration procedure to implement it.